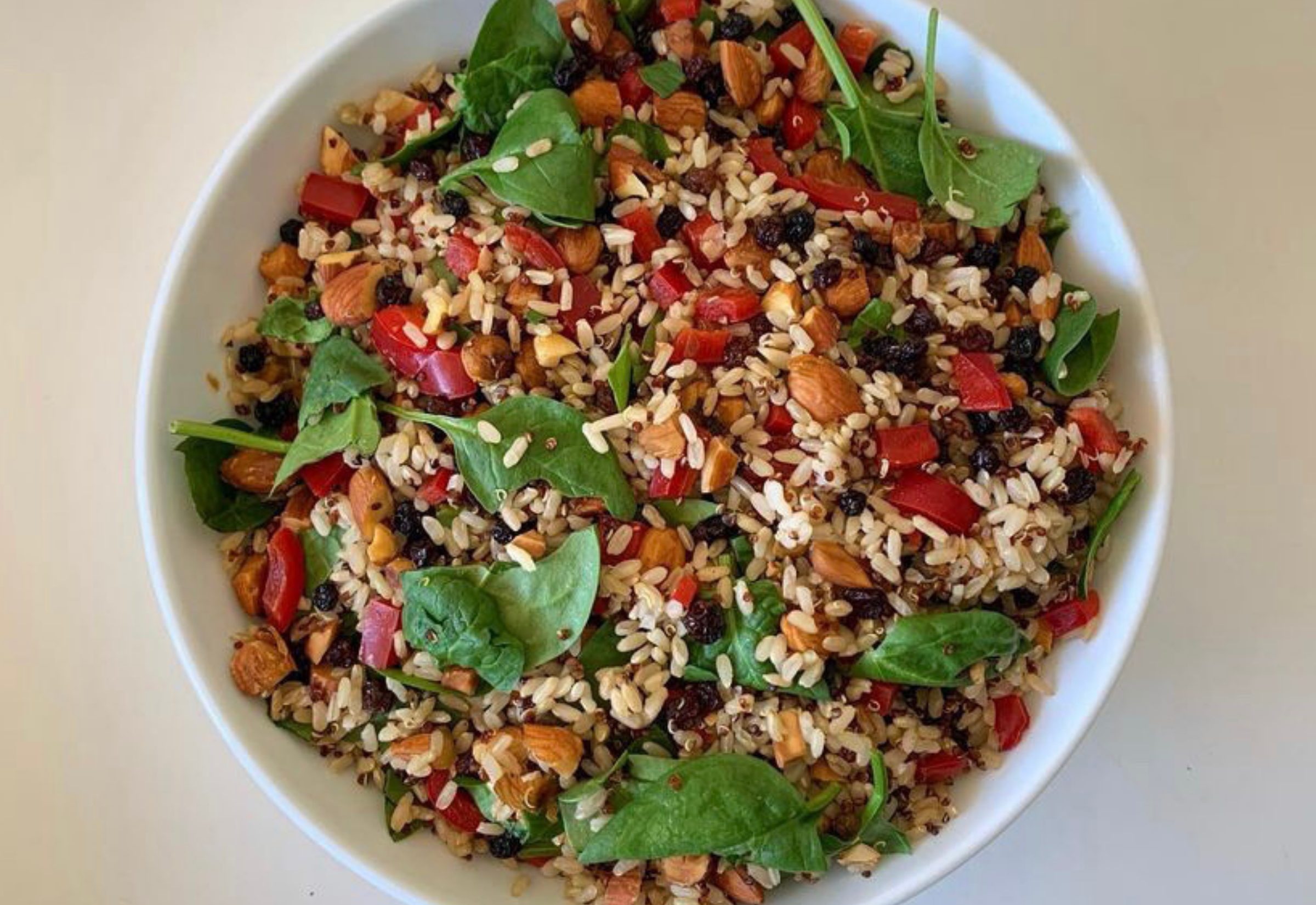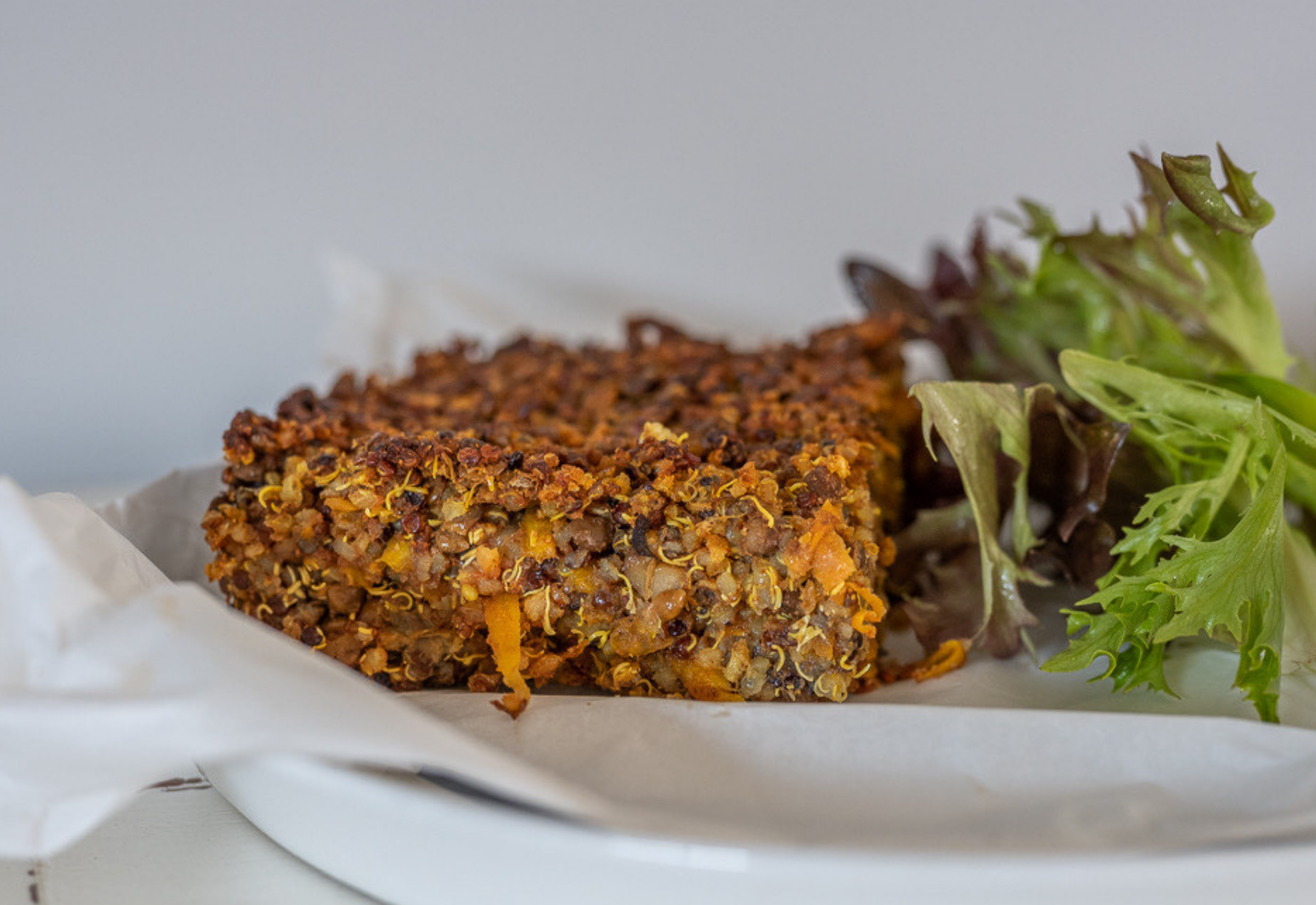 Curry Lentil & Quinoa Bake
Brown Rice Salad
35 minutes  |  Serves 12
Ingredients 
2 cups brown rice and quinoa
1 orange, squeezed
½ cup almonds
¼ cup currants
1 cup baby spinach, chopped
1 capsicum, diced
Method
1. Cook rice and quinoa as per packet instructions.
2. Preheat oven to 180 degrees and roast almonds in a single layer on a baking tray for 3-5 minutes, then roughly chop them up and set aside.
3. In a large bowl, combine cooked rice, spinach, currants, almonds, capsicum and the juice of squeezed orange.
4. Serve warm with a protein of choice, or just on its own.
Curry Lentil & Quinoa Bake
1 hour and 15 minutes  |  Serves 8
Ingredients 
2 cups tri-colour quinoa
1 tbsp extra virgin olive oil
1 brown onion
800g canned lentils
1 tbsp minced garlic
1 tbsp grated ginger
3 tbsp tomato paste
1 tbsp garam masala
1 tsp paprika
1 tsp turmeric powder
4 tbsp lemon juice
1 medium carrot
Salt to taste
Method
1. Preheat oven to 180 degrees and line a medium sized dish with baking paper.
2. Cook quinoa as per packet instructions.
3. In a saucepan, heat oil over medium heat and add chopped onion. Sauté until soft.
4. Add all your ingredients into a large bowl and stir to combine. Transfer mixture to baking dish and evenly spread mixture in dish, then place in oven and bake for one hour. Allow to cool for 10 minutes before serving.
Tuna & Olive Pasta
35 minutes  |  Serves 4
Ingredients 
500g wholemeal pasta
425g tin tuna in olive oil
½ brown onion
1 tsp minced garlic
½ cup parsley leaves
1 tsp olive oil
1 cup tomato passata
½ cup pitted kalamata olives
Method
1. Drain tuna of olive oil into a strainer held above a saucepan. Place saucepan on stovetop and heat oil on medium heat.
2. Finely chop onion and parsley leaves, transfer to a small bowl and add minced garlic.
3. Add mixture to saucepan, stir occasionally for 5 minutes or until softened. Add tomato passata and simmer uncovered over medium-low heat for 10 minutes or until slightly thickened.
4. Cook pasta as per packet instructions in a large saucepan of salted water and drain.
5. Stir tuna and olives into the sauce over low heat until combined and heated through. Season to taste, then serve with pasta.