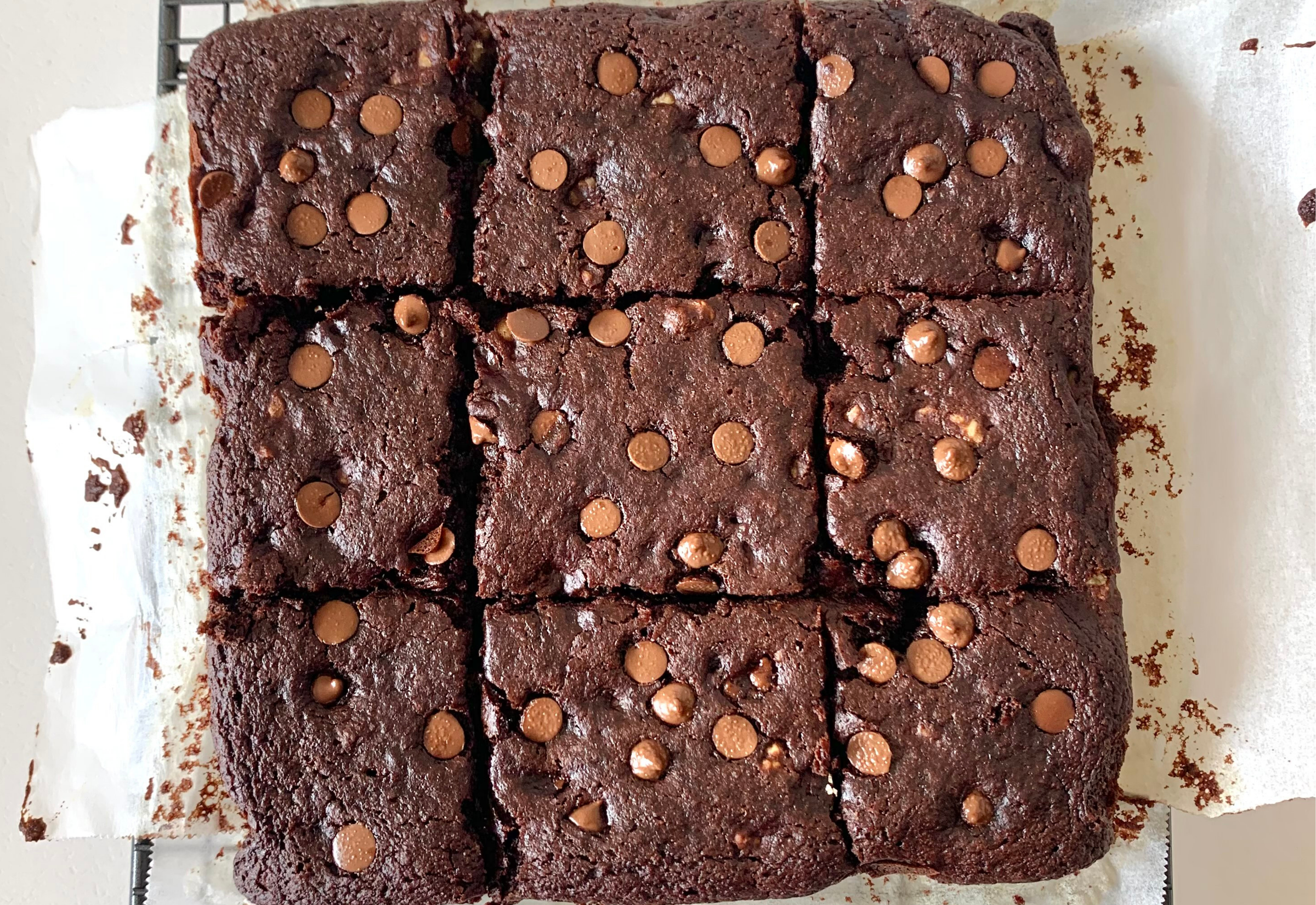 Healthier Chocolate Brownie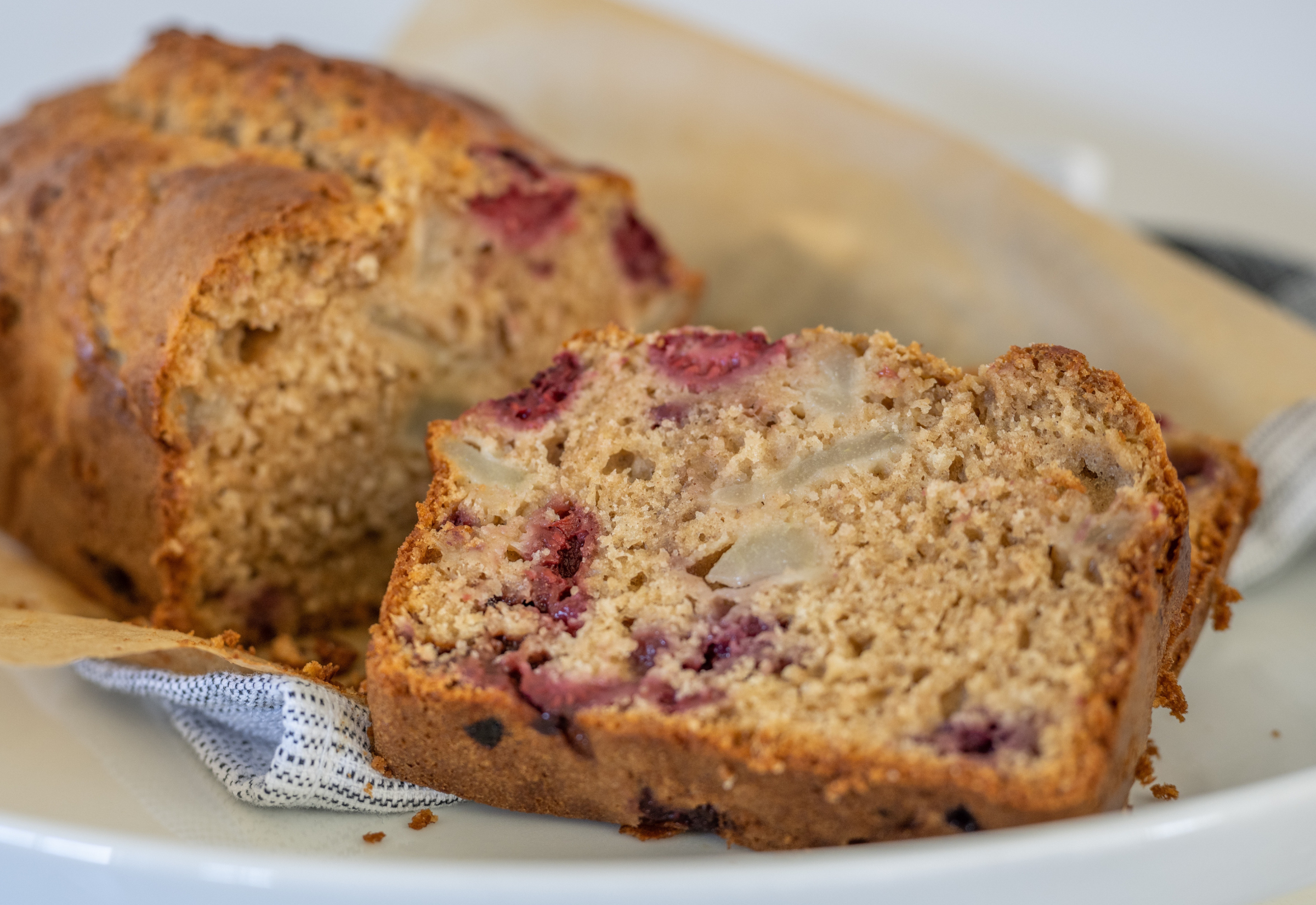 Coconut, Pear & Raspberry Bread
Overnight Chia Pudding
10 minutes (Chill Time: 3 hours – Overnight)  |  Serves 4
Ingredients 
2 tbsp cacao powder
2 tbsp honey
1 tsp vanilla extract
1 cup choice of milk
½ cup chia seeds
Method
1. Add all ingredients into a large bowl and whisk to combine. Cover bowl or transfer to a sealed container and place in the refrigerator overnight or for minimum of three hours.
2. To serve, top with fresh fruit, cinnamon and desiccated coconut or other garnishes of choice.
Coconut, Pear & Raspberry Bread
125 minutes |  Serves 10
Ingredients 
1 punnet raspberries
2 cups tinned pears
2 eggs
200ml coconut milk
½ cup desiccated coconut
½ cup raw sugar
1 tsp baking powder
1 tsp cinnamon, ground
1 cup wholemeal self raising flour
Method
1. Preheat oven to 170 degrees, line a loaf baking tin with baking paper.
2. Mash pears in a large bowl until smooth. Mix in desiccated coconut, sugar and cinnamon, then sift flour and baking powder into the bowl.
3. Add pear to the mixture, then add coconut milk and eggs. Once well combined, gently fold in the raspberries and transfer mixture to baking tin. If desired, top the mixture with additional pear slices.
4. Bake for 1 hour and 15 minutes or until a skewer comes out clean. Serve with butter and a sprinkle of cinnamon and sugar.
Simple Apple Crumble
1 hour  |  Serves 8
Ingredients 
6 small apples
1 lemon
1 tsp vanilla extract
2 tsp cinnamon
2 tbsp corn starch
¾ cup brown sugar
1 ¾ cup oats
½ cup almonds
⅓ cup light olive oil
1 egg
½ tsp baking powder
Method
1. Preheat oven to 180 degrees.
2. Wash, peel and chop apples into small chunks. Juice lemon into a small glass or bowl. In a large bowl combine apple, lemon juice, corn starch, cinnamon, vanilla and ¼ cup sugar. Once well combined, transfer to a baking dish.
3. For the topping, blend ¾ oats and almonds. Then add blended mixture, remaining oats, oil, egg, remaining sugar and baking powder to a large bowl and mix until well combined. Transfer mixture evenly across the apple mixture, then bake for 45 minutes, or until the top is golden and crispy. Serve warm with ice cream or choice of cream.
Healthier Chocolate Brownie
40 minutes |  Serves 12
Ingredients 
1 cup unsweetened apple sauce
3/4 cup of self-raising flour
¾ cup cocoa powder
½ tsp bicarbonate of soda
½ cup of smart sugar or sugar alternative
⅓ cup dark choc chips
70 grams chopped walnuts
Method
1. Preheat oven to 170 degrees and prepare your baking tin.
2. In a large bowl, place the apple sauce and sift in the flour, bicarb soda and cocoa powder. Then add sugar and stir through until combined. Gently fold through walnuts and choc chips.
3. Use a spatula to transfer mix into your baking tin and bake for 30 minutes.