Managing your child's fatigue and over-stimulation when they return to school
This information has been provided by IDFA member, teacher and mum of two, Bianca, to offer you and your child some tips on managing fatigue and overstimulation as they return to school. You can read more about Bianca's story here. 
Bianca is one of our friendly family support group moderators. If you are interested in joining one of family support groups for parents or families, please email us. 
Please note that this is general advice only and should not replace the advice given by your child's medical or support team. Members accept responsibility for their own medical treatment and decisions with their treating clinicians.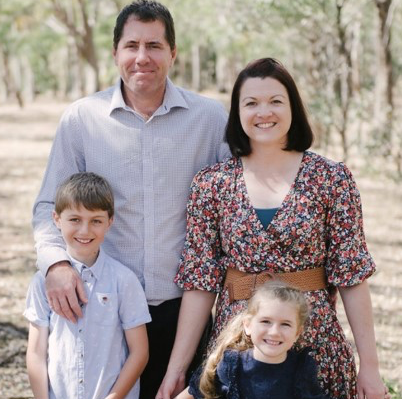 Managing Your Child's Fatigue When Returning To School 
Be prepared for your PID/SID child to be more fatigued and possibly overstimulated as they return to the classroom (whether it's via remote learning or in person). Ways to manage your child's fatigue can include:
Offering an earlier and easier dinner on school nights.
Sending your child to bed earlier. 
Establishing a regular bedtime routine so your child can get the recommended 8-11 hours depending on age. 
Adopting good sleep habits such as not having any screen time in the hour just before bedtime. 
Helping your child settle to sleep (if needed). This can include reading a book for 10-15 minutes before 'lights out', writing in a journal or employing mindfulness relaxation exercises.
Reducing or having no homework tasks. This allows your child recovery time each afternoon, rather than more learning/stimulation with homework. You may be able to negotiate with the school for your child to only complete reading as their homework task or to have a reduced set of homework activities.
 Managing Over Stimulation For Your Child 
Be prepared for your PID/SID child to be over-stimulated with the return to the classroom. Ways to manage over-stimulation for your child can include:

Additional meditation or relaxation activities such as colouring in, completing a journal such as The Grow Journal or other activities as suggested by Beyond Blue.
Being conscious of reducing screen time in the afternoons and before bedtime.
Providing recovery time in the afternoon, so perhaps reducing homework tasks, or allowing your child to have time 'off' from schoolwork when they first finish for the day.
It's important to ensure that your child's teaching staff are aware of your child's immunodeficiency. This is more than just a conversation with your Principal, as it is vital the teachers and teacher aide staff working in your child's classroom are all aware of your child's immunodeficiency. 
IDFA would like to send their gratitude and thanks to Bianca for providing this valuable information. 
For more information on this topic, we also recommend our Guide For Schools resource which you can read here and our Fatigue Lifestyle Series which you can read here.