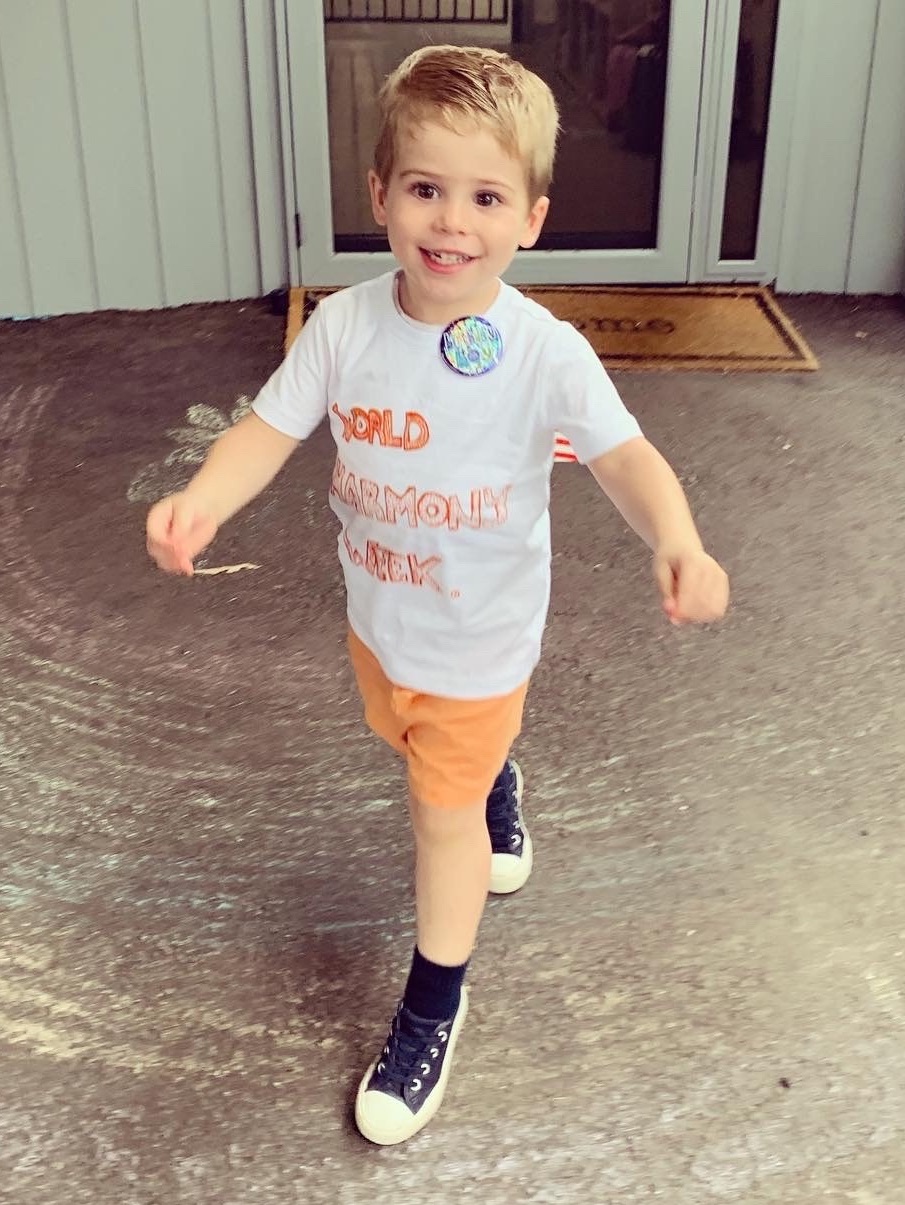 Jude and IRAK-4 deficiency
Our son Jude was born in March in 2018. He was well until ten months of age. At this time, Jude was hospitalised for an infection. We believed at the time he was just unlucky. What followed was a blur of serious illnesses, an unhappy baby, sleepless hospital admissions, ambulances to the home, stressed out parents and no answers. Jude was getting worse each hospital admission and each time they were becoming more complex. This meant various illnesses at once attacking his body.  
It was one particular stay when Jude was 14 months old, he was very ill, and his work of breathing was deteriorating. The support of paediatric staff at Maitland Hospital was fantastic, however the medical complexities of Jude's condition was challenging. The NETS team were called, and Jude was helicoptered with them and me to the PICU ward at the John Hunter hospital. Jude was fighting for his life. He had been fighting for his life once before but the drugs he was given at our local hospital on that occasion where enough to help him. This time Jude needed more medical intervention. Jude had ten different illnesses including pneumonia and he could no longer fight. That helicopter ride is engrained in my mind.
Amazingly though, Jude improved day by day, but the hospital staff agreed something was very wrong and further tests were needed to be carried out. This included a bone marrow biopsy, and we would wait anxiously for results. From the blood results it could be seen that Jude had almost no neutrophils in his body meaning he was neutropenic. When we were discharged, we were told Jude had neutropenia and this explained why he was getting so sick. Being neutropenic his immune system was incredibly low and unable to fight off what came his way. We were in contact with a haematologist at the hospital who would help us navigate this condition. Jude also had genetic blood testing that was sent to America. The doctors were extremely efficient in ruling out everything they could think of so decided to do these tests. The genetics in the USA are very advanced which is why they were sent there. 
Three weeks after finding out Jude had neutropenia, we were called in for a meeting. We met at the haematology clinic where a number of staff including the immunology team were waiting. They explained that the tests were back from America and Jude would now be under the care of the immunology team. "We have discovered that Jude has a rare genetic autoimmune disease called IRAK-4. So rare that he is 1 in 75 people worldwide". My husband and I sat there in shock.
We had barely begun to understand that Jude had neutropenia and were trying to now understand what this meant for our sons future. It was a double-edged sword. Having answers was great but then the reality of having a complex disease that isn't that well known felt overwhelming. It felt like they were talking in another language. They were drawing diagrams and talking in medical terminology which sounded so foreign. These days for us none of it is foreign. It's common to walk down the hallways at the hospital and see familiar faces. Jude has become very popular in hospital and the staff always remember his big bright hazel eyes. 
 Once diagnosed, Jude started having IVIG infusions monthly at the oncology ward in hospital under anaesthesia. He also commenced daily prophylactic antibiotics. During COVID-19, Jude switched to SCIG infusions weekly from home. Jude will continue to have daily antibiotics and weekly SCIG until he is a teenager. Infusions are something you assume only a nurse or doctor is capable of doing. But when you are involved in the hospital system like we are, you do what you have to do. And we are Jude's biggest advocates. 
Jude is now three. He is doing really well. He has less hospital stays and is looking really well. When he does go to hospital we have plans and strategies in place for smoother outcomes. We are also currently working on the reality of hospital trauma and other associated issues relating to having a child that spends lot of time having procedures, tests and medical appointments. We are lucky to live in a medically advanced country with sound medical knowledge and resources. And we have nothing but praise for the paediatric hospital staff at the John Hunter Hospital and in particular the immunology team who have never given up on our son and are so wonderfully caring. 
(Published April 2021)