Rare Disease Day Webinar: COVID-19 and Immunodeficiencies
February 28 @ 6:00 pm

-

7:00 pm

Join AusPIPS and IDFA for this special webinar event in conjunction with Rare Disease Day.
In this one-hour session, a panel of experts will explore some of the issues associated with COVID-19 on individuals living with immunodeficiencies, including:
The impacts on Children
The impacts on Adults
Current knowledge of the efficacy of vaccines and the PROPHECY study
Coping Strategies used by people with an immunodeficiency to manage COVID threats and isolation.
Don't miss out on this valuable webinar!
Register now on Zoom: https://us02web.zoom.us/webinar/register/WN_qgsruZoNR52-qJ1k0ByC0A
AusPIPS is working with IDFA to bring you this webinar.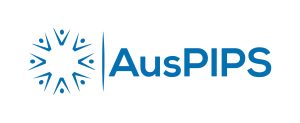 More about the Panellists
Dr Samantha Chan is a Clinical Immunologist & Allergist (MBBS, BMedSci, MPH, FRACP) at the Royal Melbourne Hospital and PhD candidate at the Walter & Eliza Hall Institute; studying the applications of novel gene-editing techniques in Primary Immunodeficiencies. She is a member of the Australasian Society of Clinical Immunology and Allergy, Primary Immunodeficiency Committee member of the American Academy of Allergy, Asthma & Immunology and honorary fellow in the University of Melbourne Department of Medicine.
Dr Theresa Cole is a paediatric allergist and immunologist at Royal Children's Hospital. She is Clinical lead for Haematopoietic Stem Cell Transplant within the Children's Cancer Centre, specialising in stem cell transplant for primary immunodeficiency. She is current president of the Australasian Society of Clinical Immunology and Allergy (ASCIA) and facilitator of the Transplantation in Primary Immunodeficiency (TAPID) group. She was instrumental in publishing national guidelines for the diagnosis and management of children with Severe Combined Immunodeficiency and contributed to the development of the ASCIA Immunodeficiency strategy for Australia and New Zealand. She sits on the National Clinical Evidence Taskforce COVID-19 drugs and therapeutics panel.
Linda Lin is a recent graduate from The University of Sydney. Linda majored in immunology and is currently doing her PhD where when is researching immune cell subsets in Multiple Scleroses. Linda became interested in primary and secondary immunodeficiencies in her third year of undergraduate study, after learning about the complex cause, effects and difficulty in treating these conditions.
Prof Menno van Zelm is an expert in the field of Primary Immunodeficiency, and is the inaugural director of the Jeffrey Modell Centre for Primary Immunodeficiencies in Melbourne. Menno performed his PhD studies at Erasmus MC in Rotterdam, The Netherlands. Following post doc training in San Diego, CA, USA, he returned to Rotterdam to establish his own research group. He relocated to Australia in 2015 joining Monash University, where he is Deputy Head (Research) of the Dept Immunology and Head of the Allergy and Clinical Immunology laboratory. Menno's major research focuses on unravelling the processes that underlie B cell responses and immunological memory in health and disease. Specific disease interests include predominantly antibody deficiency, the most prevalent primary immunodeficiency, as well as allergy, and viral infections and vaccination. Menno described the first antibody deficient patients with CD19 and CD81 gene defects, and established the KREC assay for quantification of B-cell replication history. His current research on detection of allergen sensitisation by cytometric detection of basophils (CytoBas) and evaluation of antigen-specific memory B cells has the potential to improve diagnosis and treatment monitoring of many patients with chronic diseases globally. He has published over 160 research papers and regularly presents his team's research at national and international conferences worldwide.