SCID and Self-Advocacy Webinar
28 September 2022 @ 7:00 pm

-

8:00 pm

As part of newborn screening month, hear from three IDFA members on the ways they've practiced self-advocacy for their child with SCID. Receive practical tips and access to IDFA's new self-advocacy toolkit.
Register in advance for this webinar here: https://us02web.zoom.us/webinar/register/WN_ccWELiXLSN2xTo5rEdCiDw
PLEASE NOTE: All event times are in AEST. If you live in a different time zone please check the time for your region.
Meet the Speakers

Louise Grant
Louise joined the IDFA board after her daughter Isabelle was diagnosed with Severe Combined Immune Deficiency (SCID) at 4-months of age.  Isabelle spent 94 days in hospital, survived a Stem Cell Transplant and was able to isolate at home with her family while her immune system slowly reconstituted. Louise is passionate about advocating for people living with primary and secondary immune deficiencies, with a particular focus on getting Newborn Screening for SCID implemented nationally.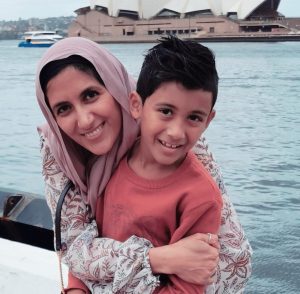 Javeria Ahmad
Javeria is a member of IDFA's National Patient Advisory Panel and moderates our Family Support Groups. SCID sadly took the life of Javeria's first son Zakariya at 15 months of age in 2014. Javeria's second son Ismaeel was isolated from birth with SCID until he was two years old. Ismaeel underwent a stem cell transplant and it was quite a long, challenging journey as Javeria and her family waited to see if the transplant was successful in giving Ismaeel a complete, reconstituted immune system.
Gloria Hill
Gloria Hill is the mother of 11 year old Sean. Sean is an amazing young man who underwent a stem cell transplant for X-SCID in 2012. Sean is about to start his final term as a Year 6 student and is looking forward to high school next year. Sean swims competitively and is also the face of Inner Wheel Club of Australia's national project on cord blood research, undertaking an annual fundraising walk each year.