Mental Health Among People with Chronic Health Conditions
October 26 @ 12:30 pm

-

1:30 pm
Mental health difficulties, such as anxiety and depression, are common among people with chronic health conditions, and for understandable reasons. At the same time, common mental health difficulties can impact the management of chronic health conditions, and peoples' day-to-day lives with these conditions. Unfortunately, many people face barriers accessing effective psychological treatment and care, which can help people to adjust to life with a chronic health condition. New digital mental health services and treatments are an emerging resource for people living with chronic health conditions.
In this Webinar, Blake Dear from MindSpot will be joining us to review the development and results from a new digital psychological program for people with chronic health conditions (the Chronic Conditions Course) now freely available via Australia's MindSpot Clinic.
Don't miss out on this webinar. Registrations are now open >> https://us02web.zoom.us/webinar/register/WN_BP8a5PmkRL-8IX-XtBvcAw
DETAILS: Wednesday 26th October at 12.30pm (AEDT) 
More about the Speaker: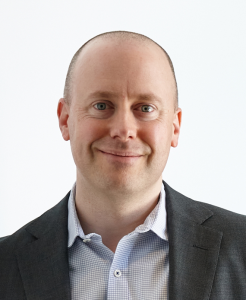 Blake Dear is an NHMRC Fellow, Clinical Psychologist and Professor at Macquarie University. He is a Director of the eCentreClinic (www.ecentreclinic.org); a specialist research clinic that develops and evaluates digital psychological treatment programs, which aim to improve access to evidence-based psychological treatments for a range of mental health and chronic physical health conditions. He is also on the Senior Management Team of the MindSpot Clinic (www.mindspot.org.au); a national digital mental health service funded by the Federal Government. The MindSpot Clinic currently delivers free services to more than 25,000 Australians per year.