Carers Health and Wellbeing
14 October 2021 @ 6:00 pm

-

7:00 pm
Join us for this special PI Education Webinar in celebration of National Carers Week.
Caring for a family member or friend is often rewarding, but may at times lead carers to feel physically and emotionally overwhelmed.
This session helps carers explore the impacts of caring, identify barriers to self-care, reflect on the importance of looking after their physical and emotional health, explore strategies and develop a self-care plan to address their health and wellbeing needs.
Register in advance for this webinar here >> https://us02web.zoom.us/webinar/register/WN_a6MDD-uTQLa-n9k6UwOdrA
Please note: All event times are in AEST. If you live in a different time zone please check the time for your region.
MORE ABOUT CARERS WEEK?
National Carers Week is an opportunity to recognise, celebrate, and raise awareness among all Australians about the diversity of Australia's 2.65 million carers and their caring roles.
Carers are a family member or friend who provide unpaid care and support for someone that has a disability, chronic condition, terminal illness, is frail aged, has a mental health illness, or alcohol or other drug-related issue.
Anyone can be a carer, but many people don't identify as one. Caring may include help and support with a range of daily activities, including dressing, showering, arranging doctors' appointments or managing medications.
Carers are an important part of Australia's health system and are the foundation of our aged, disability, palliative and community care systems.
National Carers Week runs from October 10 – 16 2021.
MORE ABOUT OUR EXPERT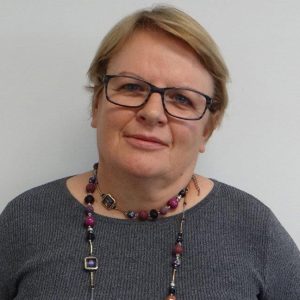 Felicity Rogers, Education and Training Officer at Carers NSW
Felicity has worked in the Education and Training Team at Carers NSW since June 2016. In her role of Education & Training Officer she develops, reviews and presents workshops, training, and guest speaking sessions to those who care for a family member or friend with a disability, mental illness, drug or alcohol dependency, chronic condition, terminal illness or is frail within NSW.
Attendees to this webinar will also be given the opportunity to engage with our Felicity through a Q&A session preceding the presentation.