An Understanding of Genetics and Immunodeficiency
17 November 2021 @ 6:00 pm

-

7:00 pm
Our Speaker Rebecca Macintosh is a Genetic Counsellor with the Sydney Children's Hospital and will be conducting two genetic sessions for the Immune Deficiencies Foundation Australia:
An Understanding of Genetics and Immunodeficiency (17th November) –  In this first session, Rebecca will provide us with a basic understanding of genetics and how genes are passed down through families. Rebecca will talk through genetic counselling and testing options and why our DNA is just part of our health journey. Register here: https://us02web.zoom.us/webinar/register/WN_1qxXtTGCTuGHnaomfFD1bw
Genetics & Family Planning, Considerations and Resources for those living with an Immunodeficiency (24th November) – In this second session, Rebecca will expand the Genetics topic further discussing considerations and support for those with primary immunodeficiency looking to start a family. Register here: https://us02web.zoom.us/webinar/register/WN_7VCfY77xTCehKYS7bfgX1Q
Please note: All event times are in AEST. If you live in a different time zone please check the time for your region.
MORE ABOUT OUR EXPERTS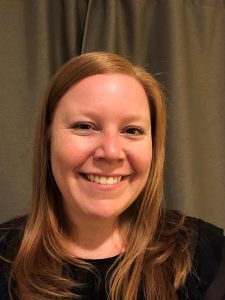 Rebecca Macintosh, Genetic Counsellor, Centre for Clinical Genetics, Sydney Children's Hospital 
Rebecca Macintosh is a certified genetic counsellor with 10 years clinical experience, practicing mainly in general genetics. She managed to luck out early with her dream job at Sydney Children's Hospital and have worked there the majority of her career. In addition to working in the general genetics clinic, she has had the opportunity to subspecialise into several different areas, including immunology and neurogenetics. As part of these subspecialties, she has had the opportunity to collaborate with international colleagues through the EpiGC network for genetic counsellors working with patients with genetic forms of epilepsy, and with local experts in immunological diseases through the Clinical Immunogenomics Research Consortium Australia (CIRCA) in the immunogenomics clinic and is a member of the Scientific Advisory Group for CIRCA. She is actively involved in the national genetic counselling community through her role as the current Secretary of the Australasian Society of Genetic Counsellors (ASGC). She also loves to sing and is involved with a community choir in her spare time.